NEW AUTOMATED STATION FOR COLLECTION OF CELL CULTURES
Applications
Microbiological laboratories for collection of cell cultures.
This new station automates the time-consuming, difficult constricting procedure.
Test-tubs with the following dimensions
– Outside diameter: 14 – 14.5 mm
– Length : 128 – 136 mm
– Wall thickness: 1 mm
can be constricted to a diameter of 0.2 mm.
The test-tube is constricted to a capillary with controlled dimensions. The constrictor makes it possible, that the prepared "cell culture" can be sealed after the preservation by freeze drying under vacuum.
Advantages of CONSTRICTOR
CONSTRICTOR uses normal test-tubs and no expensive special glass.
CONSTRICTOR supplies fast and precise results.
CONSTRICTOR is simple and easy to use and has a compact form.
CONSTRICTOR makes the cost effective collection of cell cultures possible.
.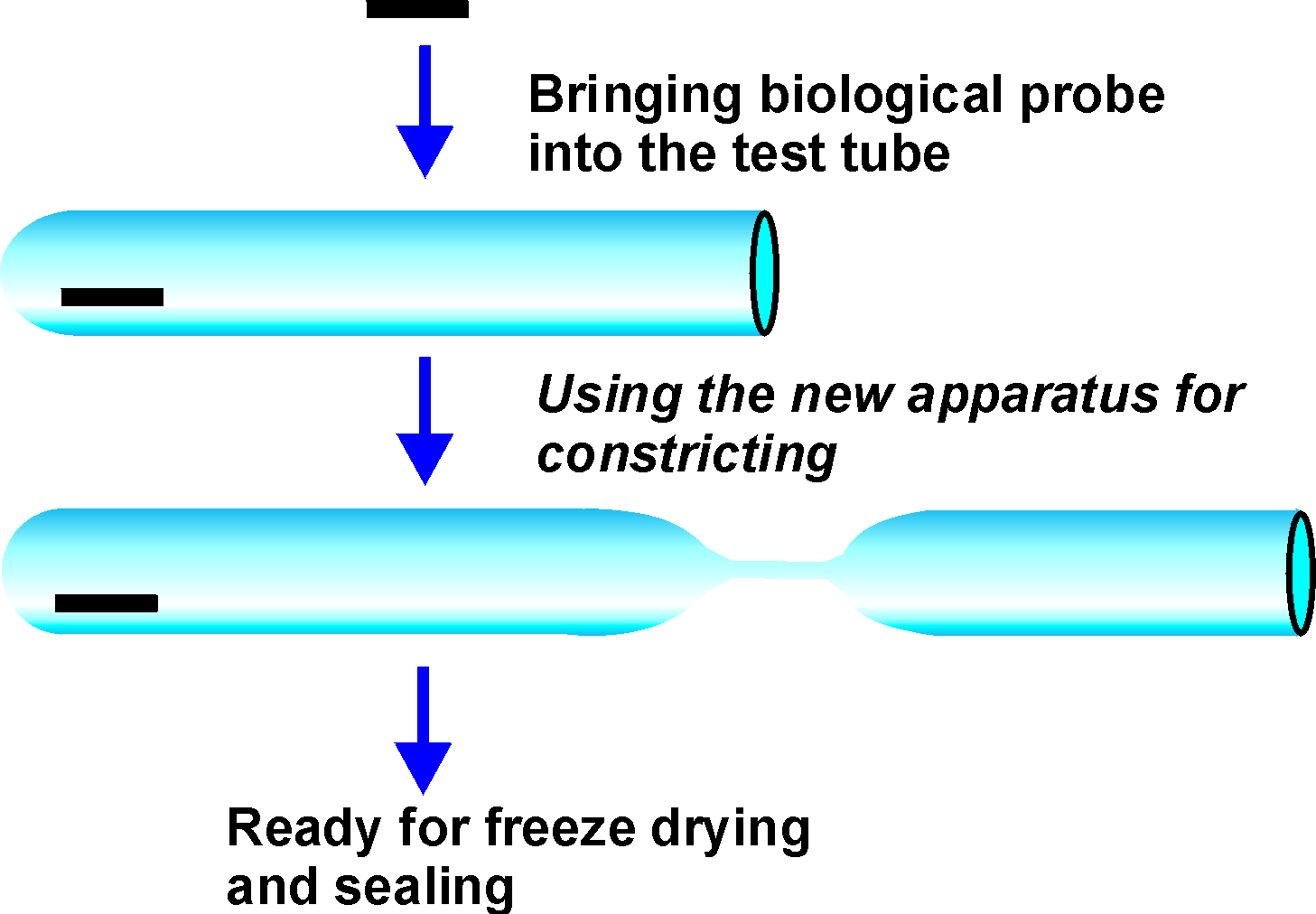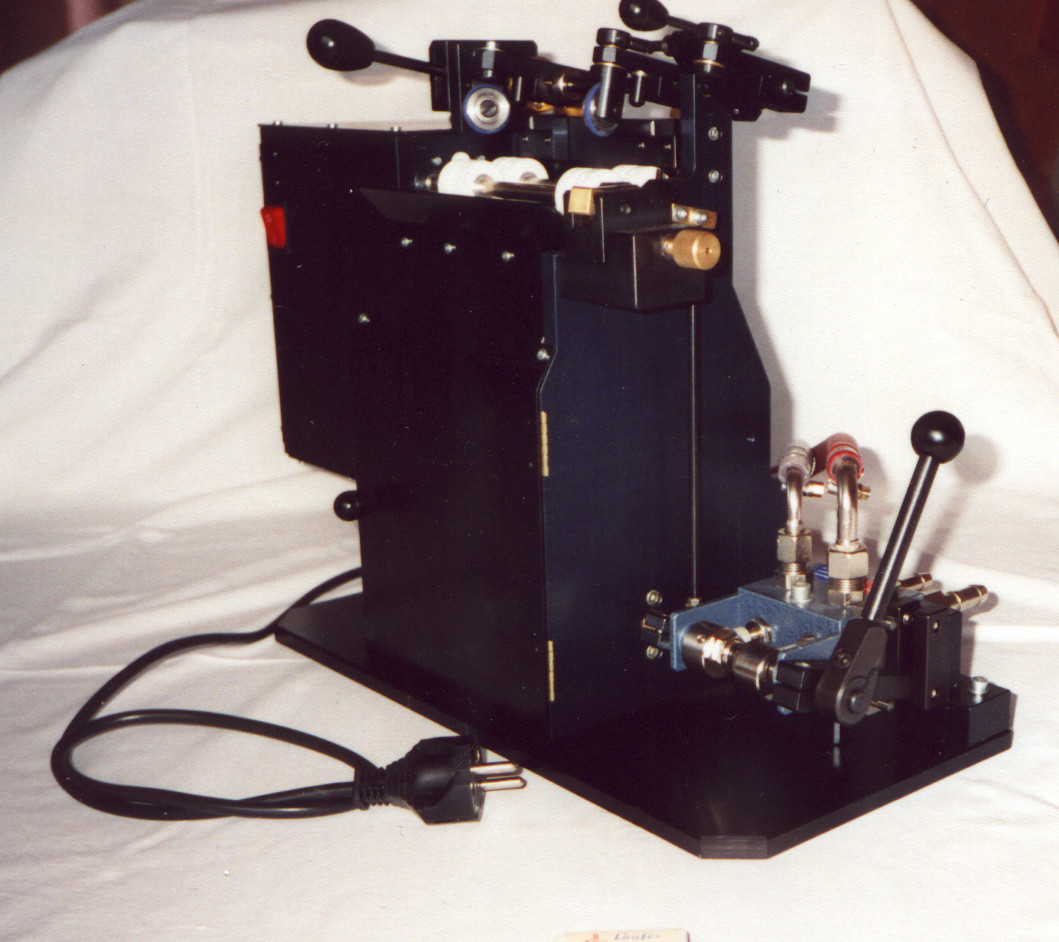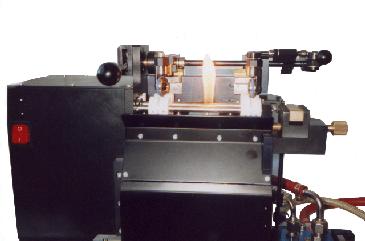 Handling Konstriktor for the first time
Konstruktion & CNC Bearbeitung aus einer Hand